Mainstay Manta with D300-G pump unit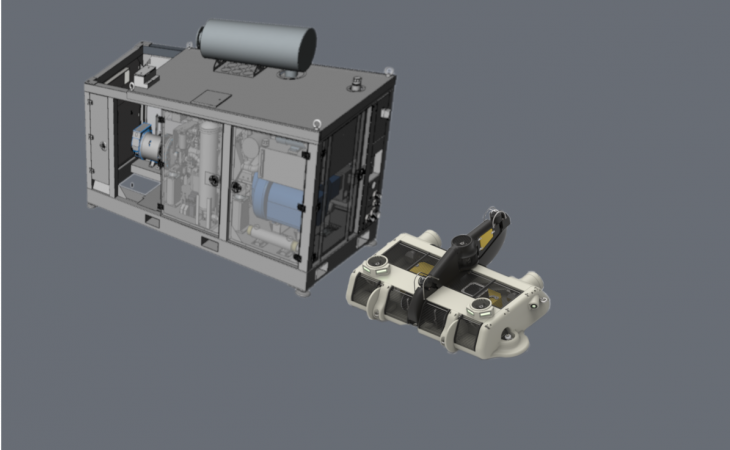 MPI`s most optimized set-up. Mainstay Manta with a cabinet with generator.
Mainstay`s are proud to be the first to provide a "ROV" system. This system is diesel driven pump unit with a generator to provide energy to the electrical power that's required to run a flyer. This to provide electrical installation on the vessel.