About us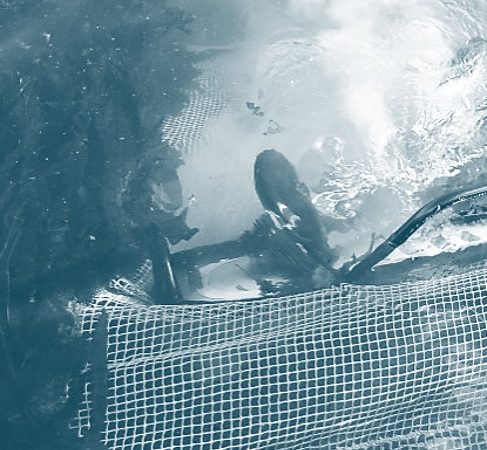 Industry pioneer with the broadest and most comprehensive product offering of underwater net cleaning equipment.
The global subsurface net cleaning specialist
Mainstay AS, former Multi-Pump Innovation (MPI) AS, was established in 2008. Headquartered in Norway, the company is a frontrunner within the subsurface aquaculture net cleaning industry and is the global leader in terms of number of installations.
In 2016, Broodstock acquired the majority of the shares in MPI from the company founder, having an ambition of further developing its unique franchise. Over the following years, the Company expanded its international footprint by establishing offices in Chile and Scotland.
In 2020, the Company was acquired by Havet Invest AS, a private investment holding company controlled by Thore Standal. Following the acquisition, MPI changed its name to Mainstay in 2021.
Our mission is to provide the aquaculture and other marine industries with the most reliable and value-adding subsurface net cleaning equipment. We are very focused on providing safe and reliable products and services of a high quality, and our ambition is to be the preferred global specialist provider within our niche.
Our current product offering comprises a series of robotised net cleaners in combination with complementary high-pressure pumps and other relevant accessories.
Health, safety and environment
Providing sustainable solutions with a positive impact on health, safety and the environment is a key priority for us.
Subsurface net cleaning protects sea life
Underwater nets have to be cleaned regularly to prevent [algae growth] and limit the risk of spreading lice and other deceases. Our robotised products are designed to offer a gentle solution for cleaning underwater nets with the ambition of minimizing the impact on fish health and other sea life.
Robotised cleaning removes the need for potentially hazardous operations
Robotised net cleaning reduces the need for risky and potentially hazardous cleaning operations such as diving operated cleaning as well as and labour-intensive onshore cleaning.
We offer solutions contributing to reducing pollution
A common alternative to net cleaning has been the application of cobber nets. In several jurisdictions, the use of cobber nets has been banned due to risk of pollution and other negative impact on local sea life. Our cleaning head solutions are designed to minimise interference with biomass and other surroundings. High-pressure underwater cleaning is energy intensive. Consequently, we have developed clean energy electrical driven cabinets as an alternative to traditional fuel driven pumps.