Mainstay R5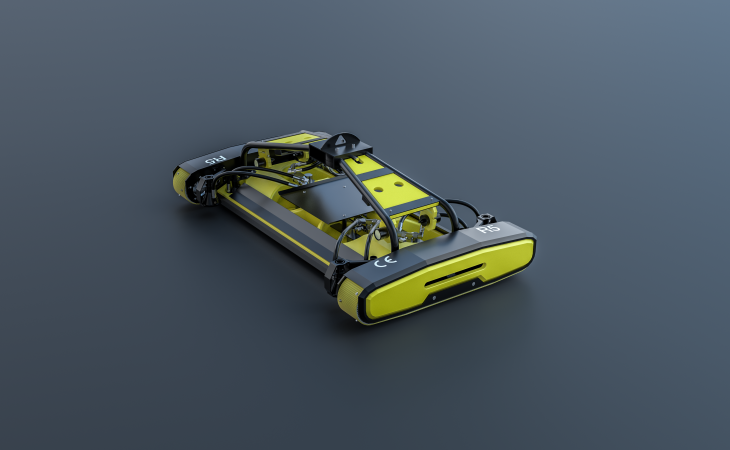 The belt driven Mainstay R-series offers a highly proven and reliable technology and is our most affordable remotely operated net cleaners. With more than 400 units sold globally since 2013, it is the most sold remote operated net cleaner in the market.
The R-series is designed to be easy to handle and maintain, and thereby allows for a high degree of self service.
Mainstay R5 has five cleaning discs making it well suited for smaller nets. The R5 is best fitted with a 220 cabinet.
| Technical data | |
| --- | --- |
| Length | 2 040mm |
| Width | 1 150mm |
| Height | 680mm |
| Cleaning width | 1 340mm |
| Weight | 170kg |
| Thrust system | 8 thrusters |
| Drive system | Belt driven by hydraulic motors |
| Sensors | Depth and temprature |
| Pressure range | 160-290 bar |
| Flow range | 270-400 liter per minute |