Mainstay Weda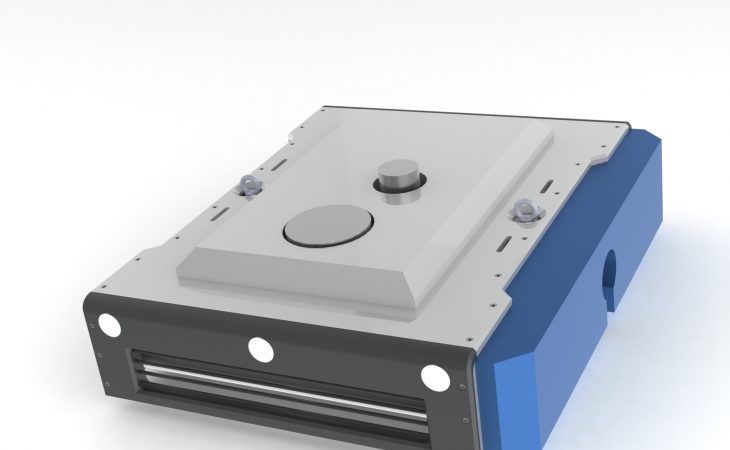 Mainstay Weda subsurface cleaner is design for maintenance cleaning of all types of tanks used within aquaculture.
Securing optimal water quality for fish farming in land-based facilities is key to provide the best possible growth conditions.
The Mainstay Weda is a subsurface cleaner developed for easy and frequent improvement of water quality.
It's designed to clean tanks, both vertical and horizontal surfaces.
Mainstay Weda operates with a minimum of manual work and in the gentlest possible way for the fish through the entire growth period from smolt to ready to harvest fish.
The remote controlled Weda is made of epoxy coated aluminium and has a plastic cover with no sharp edges.
The vacuum technology makes it stick to the surface and allows the collection of mud deposits, algae and debris through a discharge hose or through a filter.
It's equipped with two IP cameras and lights, enabling continuous inspection and recording of the cleaning process.
Have a look at our promotion film:
English speaking: https://vimeo.com/manage/videos/759124857
Spanish speaking: https://vimeo.com/manage/videos/762928293
Item
Description
Overall dimensions
855 x 800 x 300 mm
Main materials
Body: Aluminium, anodized and epoxy coated
Cover: Plastic
Weight in air
70 kg
Weight in water
2-3 kg
Electrical power
3-phase, 50/60Hz: 205/230/400 V
Cleaning speed
20 m/minute
Suction width
60 cm
Suction capacity
1200 liters/minute
Max operating depth
25 meter
Lifting
Vertical and horizontal
Waste water handling
Discharge hose, filter bag or into water body
Control unit
Control pad or joystic
Power cable
40 meter (standard)
Options:
50 meter power cable and discharge hose
Variable speed control, 0-20 m/minute
Joystick
Seperate brush motor drive, in front and back
Alternative brushes (harder)
Camera and light system
Disinfection system