Mainstay 220 pump unit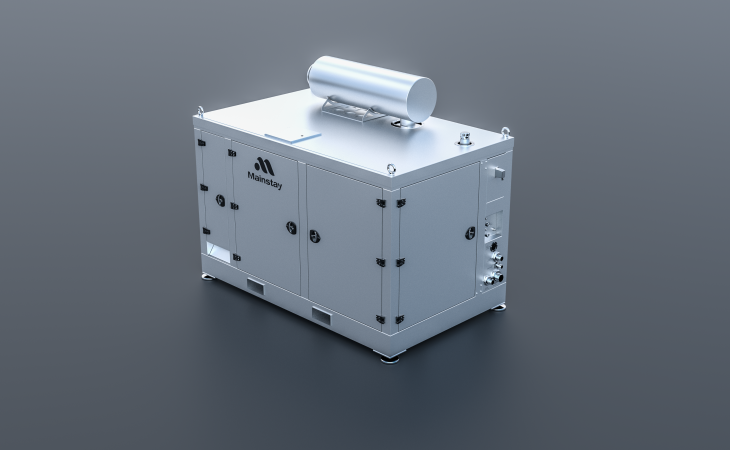 Mainstay`s 220 power unit has been in the market since 2008 and it's the most sold "high pressure" unit in the market. The unit is built to last, with high quality components to give the lowest life circle cost and prevent downtime.
The Mainstay 220 pump unit is for medium and smaller installations, but still powerful with a high flow rate. This robust and reliable pump unit is driven with a Hughes HPS 2200 pump and powered by an electrical- or diesel engine. The pump unit can be delivered in either in a enclosed stainless-steel or open frame.
| Measurements | Open frame |
| --- | --- |
| Length | 3 800mm |
| Width | 1 750mm |
| Height | 2 200mm |
| Weight | 3 000kg |
| Measurements | Stainless steel cabinet |
| --- | --- |
| Length | 2 500mm |
| Width | 1 500mm |
| Height | 2 300mm |
| Weight | 3 200kg |
| Technical data | |
| --- | --- |
| Pressure | 120-250bar |
| Flow | 279 lpm |
| Power | 160KW |
| Engine | Diesel or Electrical |
| Voltage | 440V |
| Frequency | 60Hz |
| Rated current | 226-330A |
| System requirements | |
| --- | --- |
| Water | min 55 m3/h |
| Power | 230V/50Hz or 440V/60Hz |
| Filter | Sea water |